Permanency Continuum Framework – Material Coming Soon!
The QIC-AG will release a detailed description of the Permanency Continuum Framework in Spring 2016.  Please subscribe to our QIC-AG News and Updates Service to ensure that you are informed when this document and other updates are available.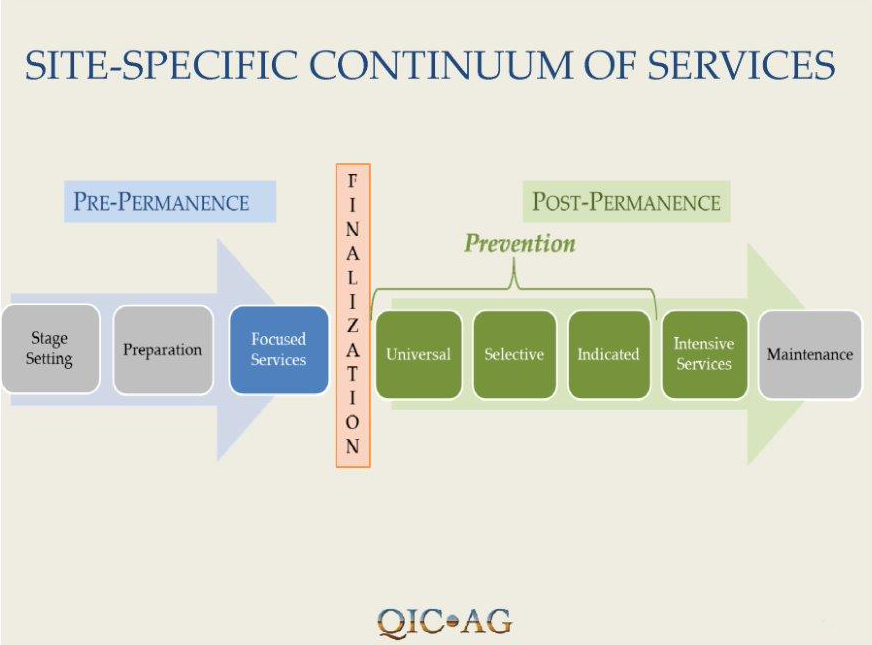 The Permanency Continuum Framework is separated into eight intervals beginning with pre-permanence (stage setting, preparation, and focused services). The Framework follows families post-permanence, with the next three intervals focused on prevention (universal, selective, and indicated). The final two intervals in the Continuum Framework address intensive services and maintenance of permanence, respectively.
The release will include a series of information briefings which describe the population, practice principles of services and supports, and examples of promising practices and evidence-informed interventions that are specific to the each of the intervals.