Melinda Lis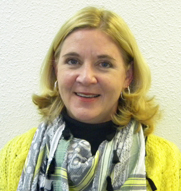 Melinda Lis is the Senior Project Director of the Quality Improvement Center for Adoption/Guardianship Support and Preservation located at Spaulding for Children. She has over twenty years of child welfare experience including extensive project development and management. She was recently the Director for the National Resource Center for Adoption. Prior to that she spent 10 years working in the Illinois child welfare system. During her time in Illinois, she co-founded and managed a not-for-profit agency that assisted the Illinois Department of Children and Family Services (IDCFS) with implementation and management of several statewide reforms. She also worked directly for IDCFS as the Special Assistant to the Chief of Operations. In this role, she helped to redesign Illinois' statewide specialized foster care program and manage a statewide initiative to step children down from residential and group care into foster care placements. After three years in this role, Melinda moved to the Children and Family Research Center at The University of Illinois in Urbana Champaign. In her work with the Center, Melinda assisted with the coordination of two statewide adoption studies and helped to coordinate a national child and court data project. After leaving Illinois, Melinda consulted with organizations in New York, Washington D.C., and Florida. She also worked on a national evaluation of court improvement programs.
Accomplishment Highlights
20 years of experience in public and private child welfare agencies.
Experience managing statewide and national projects.
Extensive experience developing curricula and training.
Education
MSW, Concentration: Policy/Administration, School of Social Service Administration, University of Chicago 1993.
BSW, School of Social Work, University of Alabama 1991.
Certifications and Training
Certified mediator in the State of Illinois.
Licensed adoptive parent.